Personal Insurance
Whether it is individual lines of auto, home, boat and yacht, or life insurance, at William J. Chabina Company we have the experience and the resources to tailor a program to fit your individual needs.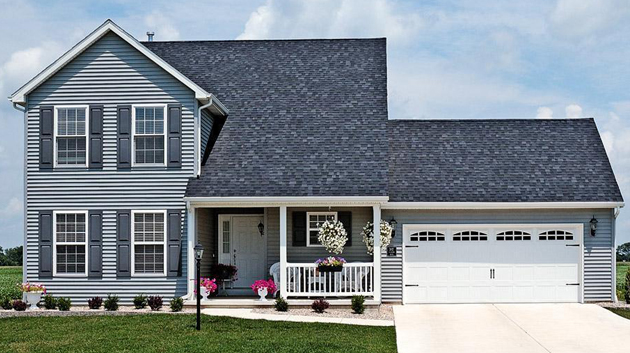 We offer a full range of Personal Insurance including:
Auto Insurance
Whether you are new to the road or have years of driving experience, the law requires that at a minimum you have vehicle liability insurance. At William J. Chabina Company we will explain the options that are available and assist you in selecting the right level of coverage for your needs.
Homeowners Insurance
Most of us purchase homeowners insurance because it is a condition of getting and keeping a mortgage. At William J. Chabina Company we understand that homeowners insurance is more than a requirement. It offers you peace of mind by providing compensation for damage, loss, injury of property, personal belongings, or persons due to fire, theft, accidents, and more. We will work with you to help ensure you have the right coverage for your needs.
Renters Insurancee
If you rent, you may think you do not need to bother with property insurance. Unless your landlord is directly responsible for the damage to your belongings his insurance likely will not reimburse you. It also will not protect you if you are sued for negligence. At William J. Chabina Company we have the coverage you need.
Umbrella
In today's litigious society you need an extra layer of liability protection. At William J. Chabina Company we provide Personal Umbrella Coverage, a liability insurance policy that protects your assets and future income above and beyond the standard limits on your primary homeowners, auto, and boat insurance policies.
Valuable Item Floaters
A form of property insurance for items that are moved from location to location. Typically, a floater is bought to cover jewelry, furs, and other items whose full value is not covered in standard homeowner's or renter's policies.
Boat and Yacht Insurances
From ski boats to bow riders, sail boats to mega-yachts, at William J. Chabina Company we will match you with the right boat policy. We work with a variety of respected marine markets and have coverage available that insures you and your boat against liability and damage caused by accident, collision, sinking, malicious mischief, and vandalism. You can count on us to search for and find you quality coverage and competitive rates.
Life Insurance
At William J. Chabina Company we believe in being prepared for whatever the future may bring. Therefore, we provide affordable permanent, universal, whole, and term life insurance to help ease the financial burden for your family. Let our representatives explain the benefits and options available and assist you in selecting the best life insurance to help you protect your family's future.
Long Term Care Insurance
Coverage that provides nursing-home care, home-health care, personal or adult day care for individuals above the age of 65 or with chronic or disabling conditions that need constant supervision.
Flood Insurance
Protects real property owners from water damage to the structure and/or contents of their property. All flood insurance policies are federally regulated. Flood insurance is available to homeowners, renters, condo owners/renters, and commercial owners/renters. Costs vary depending on how much insurance is purchased, what it covers, and the property's flood risk. A qualified agent at William J. Chabina will help you assess your needs for the right coverage.